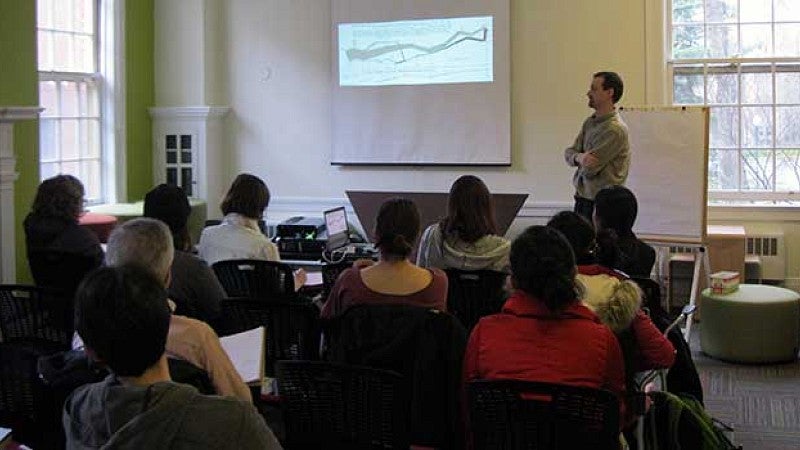 Did you know that the Graduate School includes a space just for you, our graduate students?
The Graduate Student Center is the only place on campus dedicated to graduate students from all disciplines.
You are welcome to:
Study
Read
Relax
Grade papers
Work on small group projects
Meet with peers or friends over a cup of coffee
Attend the Write Time
Layout and amenities include:
Wi-fi
Wall-mounted A/V screen
Pull-down A/V screen
Modular meeting tables
Up to 30 stacking chairs (for use in a variety of configurations)
Comfortable furniture that can be configured in a variety of ways as well
The Graduate Student Center can be reserved to:
Hold workshops, seminars, speaker events, round table discussions
Plan formal and informal group presentations
Practice for oral defense, conference presentations
Reserve the Graduate Student Center
For questions, call 541-346-5129.
Please read and understand the policies and guidelines outlined in the Scheduling Procedures for the Graduate Student Center and Leona Tyler Conference Room