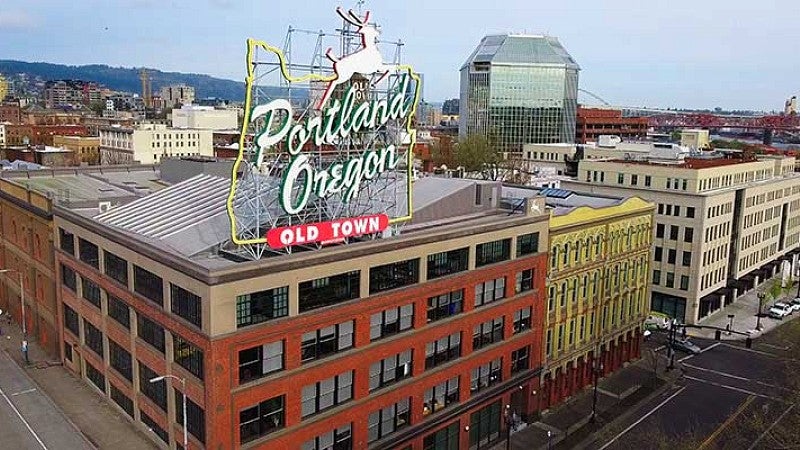 The University of Oregon's Portland campus offers extensive resources to support the research, teaching, learning, and academic development of our UO PDX graduate students.
Canvas and Educational Technology Support
Campuswide Canvas and educational technology support are provided by the UO Libraries' Center for Media and Educational Technologies (CMET), located in Room 19 Knight Library in Eugene.
Students in Portland can access Canvas and educational technology.
Canvas Support Canvas Support for Instructors
---
Software and IT Services
Software Download Center
A variety of software is provided free of charge in over eight computer labs and libraries on campus. Information Services staff can provide consulting or assistance with any software related questions.
A variety of training resources are also available. Log in with your DuckID to access and download software available through UO licenses.
Information Technology Helpdesk
Connect with help and resources for software and apps, accounts and access, networking, file sharing and collaboration, desktop devices and more.
---
Advising and Career Services
Get help with resume writing, internships, job searches and more.
---
Accessible Education Center
Offering support for accessible education and inclusion of all students with disabilities in the university environment.
---
UO Libraries Resources
Located in the historic White Stag Block, the Portland Library and Learning Commons (PLLC) is a branch of the UO Libraries that provides learning spaces, collections, research services and technologies to support academic programs.
The UO Libraries' collection is the largest in Oregon, with nearly 17,000 journal subscriptions and over 3 million volumes.
The UO Libraries also provides access to Summit, a catalog of the cumulative collections of the Orbis Cascade Alliance, a consortium of 34 college and university libraries in Oregon and Washington.
Connect from home or abroad to electronic journals, databases, and other library resources.
Connect with your subject specialist librarian for individualized help with your research or teaching needs.
---
Reservable Rooms and Spaces
Find a quiet study space, group collaboration room, or computer workstation.
UO PDX graduate programs bridge theory and practice, and several have dedicated resource spaces where students can get hands-on experience creating, exploring, and innovating in their chosen fields.