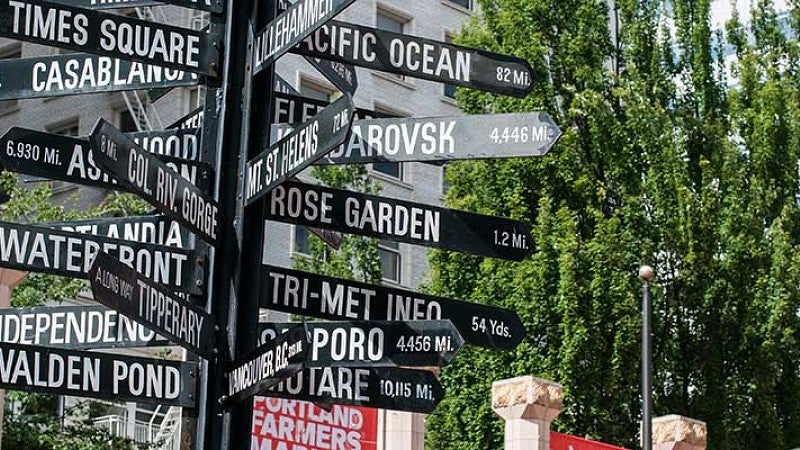 Portland is the largest and most populous city in the state of Oregon—a friendly place that balances busy city life with the natural beauty of the Pacific Northwest.
Portland is known as the Rose City, Stumptown, Beervana and& Rip City. To us, it's all this and more: an urban laboratory focused on experiential learning, with abundant opportunities to stretch your wings in the classroom and beyond.
Whether you're hiking through Forest Park, paddling along the Columbia and Willamette rivers, cycling from a coffee shop to a book store, or watching a show at a historic theater, in Portland you'll find a myriad of outdoor and cultural activities to keep you busy in between classes.
And when you're ready to take a break from the city, the scenic coast, majestic mountains, and rustic Willamette Valley of Oregon are all just a short drive away.
Campus and Community Resources