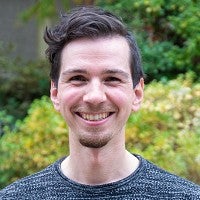 Markus Allgaier, Postdoctoral Research Scholar, Physics
After receiving his B.Sc. and M.Sc. from Phillips-University Marburg in German in 2012 and 2014, respectively, Dr. Allgaier moved to Paderborn University for his graduate work in quantum communication and integrated optics. He worked on experiments on photon counting and tailored nonlinear optics. He joined UO as a postdoctoral researcher in 2019. Since then, Allgaier helped start the optical quantum technologies lab led by Prof. Brian Smith. He worked on quantum optics applications in spectroscopy, astronomy and remote sensing, which led him to field work for laser spectroscopy on Oregon's glaciers in the Three Sisters Wilderness."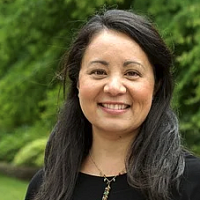 Krista Chronister, Vice Provost of Graduate Studies
Krista Chronister is the Vice Provost of Graduate Studies at the University of Oregon. She is known for her research on partner violence and survivors' vocational and economic development. Since joining the UO in 2003, Krista has worked diligently to improve students' educational access and training, placing an emphasis on underrepresented minority students' educational experiences. Among many accolades, Krista was the American Psychological Association's recipient of the 2019 John Holland Award for Outstanding Achievement in career and personality research, and the Equity and Inclusion Award for the College of Education.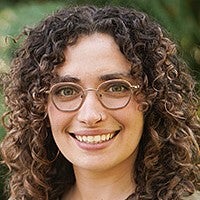 Alex Segrè Cohen, Assistant Professor of Science and Risk Communication
Dr. Segrè Cohen's interdisciplinary research is at the intersection of psychology, communication, critical reasoning, and decision-making about sustainability, the environment, and human health. Her overarching research goal is to translate science into action. In particular, she addresses questions about how science and technology are perceived and understood by the public, and the implications of these cognitive processes for how science is used to inform behavior and address polarizing policy issues such as climate change and pandemics. Prior to coming to UO, Alex served as the Director of Operations at the nonprofit, Our Climate Voices, where she was actively involved in the environmental justice movement, climate storytelling, and centering those at the forefront of climate crises. Alex was also a Science Assistant at the National Science Foundation.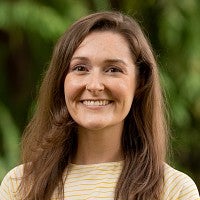 Abby Cullen, Postdoctoral Fellow, Aging and Vascular Physiology Lab
Dr. Abby Cullen is a third-year postdoc working as an OSLER TL1 trainee in Dr. Ashley Walker's Aging Vascular Physiology Lab here at UO. Here, Dr. Cullen's work focuses on studying the aging vascular system. Particularly, how large artery stiffness impacts cognitive and cerebrovascular function with age and in models of Alzheimer's disease. Dr. Cullen received a Ph.D. from Florida State University in Exercise Physiology, focused on understanding the regulation of phenotypic switching in vascular smooth muscle cells in models of atherosclerosis. Dr. Cullen also focused on nutritional interventions that would prevent this phenotypic switching and prevent the development of atherosclerosis.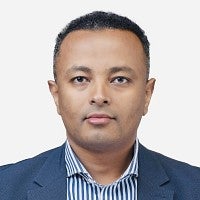 Tekalign Debela, Postdoctoral Scholar, Chemistry and Biochemistry
Dr. Tekalign T. Debela is a Postdoctoral Associate in the Department of Chemistry and Biochemistry at the University of Oregon. He received his PhD in materials science and engineering from Zhejiang University in 2014. After a postdoctoral stay ('15-'17) in China and a research professorship ('17-'21) in South Korea, he started his current position in 2022. His research focuses on computational materials science, especially on understanding water dissociation at metal oxide/water interfaces and hydrogen defects in metal-organic frameworks using state-of-the-art density functional theory calculations.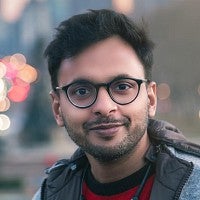 Sayandeep Gupta, Postdoctoral Researcher
Sayandeep Gupta is a protein scientist with 8+ years of experience in biochemical and biophysical aspects of protein structure and function. Currently he works as a postdoc in the Plesa lab. His interest lies in assessing the antigen-antibody interaction in vivo in a library vs library construction. Dr. Gupta completed his PhD in Bose Institute, India, on thermostable enzymes and their mutual interaction in ribonucleoprotein complex.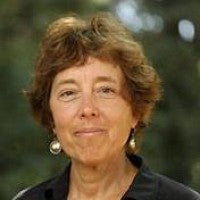 Ellen Herman, Professor of History, Faculty Co-Director, Wayne Morse Center for Law and Politics
Ellen Herman is a historian of the modern United States with special interests in the human sciences, social engineering, and therapeutic culture. She has served as the Faculty Co-Director of the Wayne Morse Center for Law and Politics since 2016 and was the University of Oregon Vice Provost for Academic Affairs from 2017-20. Her work has been supported by fellowships at Harvard Law School, Radcliffe's Bunting Institute, and the American Council of Learned Societies as well as a major research grant from the Science and Technology Studies Program of the National Science Foundation.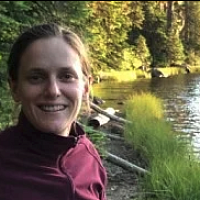 Molly Keogh, Postdoctoral Scholar, Earth Sciences
Molly Keogh is a postdoctoral scholar with Earth Sciences whose interest lie in Wetland geology, coastal geomorphology, sedimentology, community outreach and education.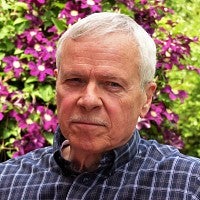 Stephen Koller, Osher Lifelong Learning Institute
Stephen Koller is a retired business executive who currently serves as Chair of the OLLI-ES Program Committee.  He was also past President of the Osher Lifelong Learning Institute at the U. of Oregon (OLLI-UO) Governing Council.  He worked in senior positions in the pharmaceutical industry both in the United States and internationally with GlaxoSmithKline and Sterling Drug.  This work included assignments in Pakistan, Mexico, Singapore, Philippines and the UK. Steve has an MBA, and an MA in International Relations.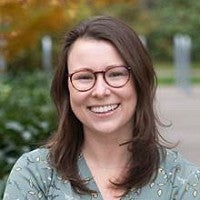 Kristen Lee, Postdoctoral Scholar, Institute of Neuroscience
Kristen Lee is a neuroscience PhD currently studying development in Dr. Chris Doe's lab in the Institute of Neuroscience. In graduate school, Kristen studied how glia cells contribute to alcohol abuse. Currently, Kristen is interested in understanding what drives large changes in neuronal circuits.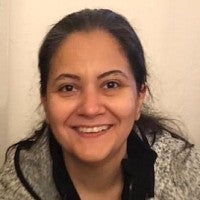 Shiva Moaven, Postdoctoral Scholar, Chemistry and Biochemistry
Shiva was born and raised in Mashhad, Iran. After getting her BSc and MSc in applied chemistry, she moved to the US to obtain her PhD, studying supramolecular chemistry of pnictogen-based compounds, under the guidance of Professor Anthony F. Cozzolino at Texas Tech University, Lubbock, TX. After obtaining her PhD, she moved to the University of Oregon and started her postdoctoral appointment with Professor Amanda K. Cook working on developing sulfur-based first row transition metals for heterogeneous catalysis. She has recently started her new postdoctoral position jointly under supervision of Professors Darren W. Johnson and Michael D. Pluth to work on solid and solution-state behavior of systems able to bind to different types of anions.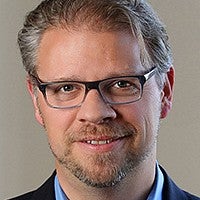 Michael Moffit, Philip H. Knight Chair, Professor of Law
Michael Moffitt has been a member of the Oregon Law faculty since 2001. He served as Dean of the Law School from 2011 through 2017. Professor Moffitt has published more than two dozen scholarly articles on mediation, negotiation, and civil procedure. Before coming to Oregon Law, he served as the clinical supervisor for the mediation program at Harvard Law School and taught negotiation at Harvard and Ohio State. Following a federal judicial clerkship, he spent several years with Conflict Management Group, consulting on negotiation and dispute resolution projects in about twenty countries around the world.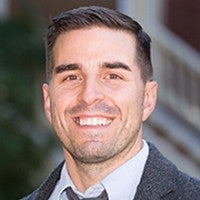 Joseph Nese, Research Associate Professor, College of Education
Joe Nese is a Research Associate Professor. His research involves educational assessment and applied measurement, focusing on developing and improving systems that support data-based decision making. He is the PI/Co-PI on three IES measurement grants to develop and validate a scaled computerized assessment system of oral reading fluency – CORE. In addition, he contributes to ISLA, an instructional alternative to exclusionary discipline, and Project Elevate, to support students receiving special education services transition from middle school to high school. Joe also teaches data science courses in the College of Education.
Beth Pearce, Postdoctoral Researcher
Beth Pearce grew up in the backbone of the US, if you loosely define that to mean "the middle part." They did their undergraduate work at the University of Missouri, in an interdisciplinary track that merged Biochemistry and Dietetics. In 2013, they moved to Boston College for their doctoral studies in Cell Biology with Laura Anne Lowery, where they used high-resolution live imaging and quantitative analysis to examine microtubule plus-end regulation during embryonic cell motility (axon outgrowth and neural crest cell migration). Their thesis work was funded by an NSF Graduate Research Fellowship. Beth defended in June 2019, and then abandoned the Northeast for the Pacific Northwest, in an effort to keep things symmetrical. In the Grimes lab, Beth is asking questions about how and why cerebral spinal fluid flow inside the developing spine is integral for building a symmetrical spine. They are currently funded by an NIH NRSA F32 Fellowship from NIAMS.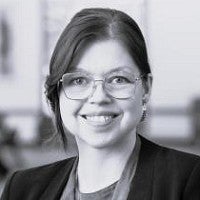 Alicia Salaz, Vice Provost and University Librarian
Alicia Salaz is Vice Provost and University Librarian for the University of Oregon and brings a long-standing love of 3MT to the role of judging. Alicia was previously the Associate Dean for Research and Instruction Services at Carnegie Mellon University, where she was also a 3MT judge and facilitator. Prior to that she held faculty roles in Qatar and the United Arab Emirates, teaching research skills and literacies to undergraduate and graduate students. She earned her MLIS from the University of Washington, and doctorate of higher education from the University of Liverpool, UK.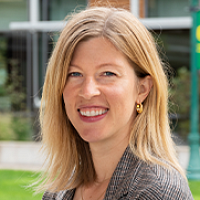 Maria Schweer-Collins, Research Assistant Professor, College of Education
Dr. Maria Schweer-Collins is a Research Assistant Professor with the HEDCO Institute for Evidence-Based Educational Practice and the Prevention Science Institute at the University of Oregon. Dr. Schweer-Collins holds expertise in applied research methodology, with an emphasis on applying research synthesis methods to improve the timely translation of research into policy and action. She is also dedicated to developing open source methods that can improve the responsivity of research to applied contexts. Substantively, her research centers on eliminating the health and psychosocial disparities that youth involved with child welfare and juvenile justice-involved face. Another thread of work is focused on improving scalable, mental health supports for parents who have experienced trauma and other early life adversities.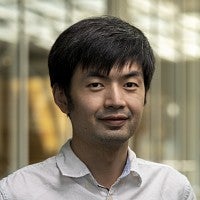 Meikun Shen, Postdoctoral Scholar, Chemistry
Meikun Shen is a postdoctoral scholar in Boettcher lab at the UO Department of Chemistry and Biochemistry. Dr. Shen attended Fudan University in China for his undergraduate degree and obtained his Ph.D. degree in Chemistry at Washington University in St. Louis. Dr. Shen's research interests expand among photochemistry, semiconductor photocatalysis and fluorescence imaging.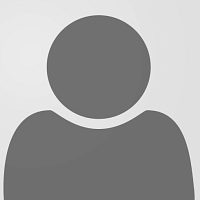 Haven Simmons, Faculty emeritus, Communication Arts
Haven P. Simmons earned his Ph.D. and M.A. degrees from the University of Iowa School of Journalism and Mass Communication. He was a communication professor twenty-three years at Salisbury University of Maryland. Dr. Simmons also taught communication courses at the University of Iowa, the University of South Florida, and Manatee Community College. He has taught media relations and public information for the Emergency Management Institute and the National Fire Academy at the National Emergency Training Center in Emmitsburg, Maryland, since 1997. He was an observer-controller for the National Emergency Response and Rescue Training Center at Texas A&M University. He worked fifteen years in and around the media as a newspaper reporter, television broadcaster, and government spokesman, primarily in Southwest Florida. He has published numerous articles and two books on law enforcement, local government, and the media.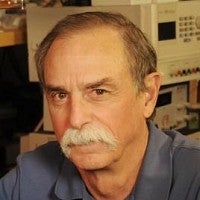 Dave Wineland, Nobel Laureate, Philip H. Knight Distinguished Research Chair, Research Professor, Department of Physics
David Wineland received his BA from the University of California, Berkeley in 1965 and his Ph.D. from Harvard University in 1970. His research focuses on quantum state manipulation of atomic and atomic-like systems with applications toward quantum information, including quantum computation and quantum limited metrology. David is a Fellow of the American Physical Society and the Optical Society of America, is a member of the National Academy of Sciences, and has served on several advisory boards and conference organizing committees.  He has received several honors, including sharing with Serge Haroche, Collège de France, Paris the 2012 Nobel Prize in Physics for the manipulation and measurement of individual quantum systems.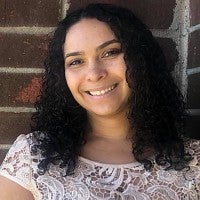 Rachel Weissler, Postdoctoral Research Fellow, Black Studies, Linguistics
Dr. Rachel Elizabeth Weissler is a postdoctoral fellow in Psychology, Linguistics, and Black studies and is an incoming assistant professor of linguistics with a Black Studies affiliation at the University of Oregon. She is an emotion perception researcher and African American English scholar, using experimental methods from sociolinguistics and psycholinguistics to understand how Black people are viewed linguistically. She is a co-director of the Umoja Black Scholars Academic Residential Community and a co-director of the Black Strategies Group for faculty & staff on campus.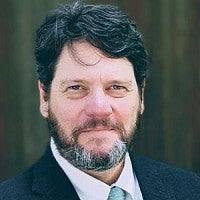 Joe Williams, Associate Vice Provost and University Librarian for Research, Instruction, and Access Services
Joe Williams is Associate Vice Provost and University Librarian for Research, Instruction, & Access Services with the University Libraries, University of Oregon. His responsibilities include library public services, instructional and e-learning programs, research data services, undergraduate engagement, and textbook affordability programs across all seven library locations. Prior to joining U of O, he served as Director of Public Services, University Libraries, UNC Chapel Hill. Williams obtained his Master's degree from the School of Information and Library Science at UNC and received his B.A. in Environmental Studies, Environmental Policy from Warren Wilson College in Asheville.
2022
3MT Winners
1st Place: Shuxi Wu, Asian Studies
2nd Place: Marielena Mcwhirter, Prevention Science
3rd Place: Chi Tran, General Business
People's Choice: Yahaira Garcia, Counseling, Family and Human ServicesChi Tran, General Business
Panel Winners
1st Place: "The Future of Africa's Elephants, Conservation and coexistence in a changing world." Savannah Bird, Biology; Herve Rolan Memiaghe, Landscape Architecture; Claire Goodfellow, Biology
People's Choice: Zeinab Nobowati, Ricardo Friaz, and Puja Ghosh, Philosophy
Poster Winners
Merley Klaas, Education Leadership
Havisha Khurana, Education Leadership
Mandi Ward, Prevention Science
Nicole Williams, Language Teaching Studies
Sabrina Mostoufi, Biology
People's Choice: Madison Wolf, Andrew Miller, and Jacob Schaeperkoetter-Cochran, Architecture
2021
Virtual 3MT Winners
1st Place: Ali Hassani "Democratizing Vision Transformers"
2nd Place: Taylor Guthrie "Social Relationship Strength Modulates the Similarity of Brain-to-Brain Representations of Group Members"
People's Choice: Donghyeok Jang "Corporate Social Responsibility, Pension Assumptions, and Risky Asset Allocations in Defined Benefit Pension Plans"
Honorable Mention
David Fainstein "Supporting Educators Remotely: Replicating a Kindergarten Math Intervention during COVID-19"
Jamila Baig "Reconstruction of Paleotemperature, Vegetation Change, Fire History, and Lake Productivity Using a Multiproxy Approach in the Pacific Northwest, Gold Lake, Willamette National Forest, Oregon, USA"
2019
3MT Winners
1st Place: Monika Lind
2nd Place: Haisu Huang
3rd Place: Xiang Li
People's Choice: Tamara Niella
Panel Winners
Maple: Reentering the community after incarceration
Oak: Ontogeny: the process of becoming
Swindells: The journey of a refugee
Poster Winners
Oriana Chafe
Hayden Rensch
Seyed Pooyah Razavi Ghahfarokhi
Omoshola AleruMilntra Raksachat
Gina Williamson
Alejandra Garcia Isaza
Celia Caffery
People's Choice: Lindsey Romero
2018
Poster Winners
Daniel O'Hara
Arash Dayani
Gina Williamson
Cameron Johnson
Soheil Jamshidi
Claire Guidinger
Joscha Klueppel
Lauren Witherspoon
Maria Schweer-Collins
People's Choice Posters:

Heather Leonard
Maria Schweer-Collins
3MT Final Winners
Camille Cioffi
Sarah Donaldson
Caleb Holt
People's Choice 3MT: Camille Cioffi
Panel Winners (Oak Room)
Karikarn Chansiri
Mark Hammond
Aleksandria Perez Grabow
Kaitlin O'Brien
Panel Winners (Maple Room)
Billy Dean Goehring
Angie Michaiel
Sarah Stednitz