At the University of Oregon, our graduate students benefit from an amazing array of on-campus resources that support health and wellness, study, work, and recreation. Students also have access to world class arts, food, and natural areas nearby and throughout the Willamette Valley and Pacific Northwest.
Our main campus in Eugene is nestled between the Coast and Cascade Ranges in the bucolic and verdant Willamette Valley. With additional campuses in bustling downtown Portland and Charleston, on the wild and scenic Oregon coast, the open spaces and active lifestyles of Oregon help to shape the academic experiences of our graduate students.
Living and Learning in Eugene
Eugene, the state's second largest city, is home to The University of Oregon's main campus and the majority of our graduate programs.
Eugene's official slogan is "A Great City for the Arts and Outdoors," and that conveys a good sense of the local culture. Being a part of this community means having opportunities to explore some of the most beautiful landscapes on the West Coast – wild rivers and old growth forests are practically in our backyards; mountains, deserts, and the Pacific coast are all within an hour's drive.
Together, the city of Eugene and the UO campus boast ample programming and facilities that can enhance your experience as a graduate student – offering a myriad of resources to help keep your studies, work, and life in balance.
Living and Learning in Portland
Our Portland-based graduate programs offer students the opportunity to earn a master's degree while studying in Oregon's vibrant urban center.
Based in the downtown historic White Stag Block, UO Portland hosts master's programs in architecture, multimedia journalism, strategic communication, sports product design, sports product management, historic preservation, and the Oregon Executive MBA. Law students also have the option to complete their third year of studies in Portland. 
In addition to on-campus student resources, Portland offers all the amenities you would expect from a major city, including ample public transportation, arts and entertainment options, professional sports, and a broad variety of off-campus outdoor opportunities.
Living and Learning in Charleston
Our graduate programs in marine biology (MS and PhD) are based at a seaside campus in the fishing community of Charleston. Located at the mouth of Coos Bay in Southern Oregon, the Oregon Institute of Marine Biology (OIMB) affords students with ideal access to an unusual diversity of marine habitats, for study and recreation alike!
Charleston is a charming, small community. Many graduate students find housing options in the nearby cities of Coos Bay and North Bend. UO offers services, programs, and resources to help make your time at OIMB accommodating, productive, and fun.
All Charleston Campus Resources

Health, Wellness, and Counseling
The University of Oregon places high importance on safeguarding the health of students and the community. Subsidized by student fees, the University Health Center in Eugene provides public health leadership and comprehensive medical services including access to primary care clinicians, pharmacy, physical therapy, dental clinic, and mental health services.
For students who are studying in Portland, UO has partnered with the Portland State University Center for Student Health and Counseling (SHAC) to provide similar services.
The UO requires that all international students and their eligible dependents have health insurance. While domestic students are not required to have health insurance, all are encouraged to comply with provisions of the Affordable Care Act and to carry adequate health insurance in case of emergencies or unexpected medical expenses. 
For eligible, enrolled students, the UO Student Health Benefits Plan is one option that offers worldwide coverage at a highly competitive rate.
For any term in which you are employed as a GE, you are also eligible to enroll in a healthcare plan through the Graduate Teaching Fellows Federation (GTFF) union.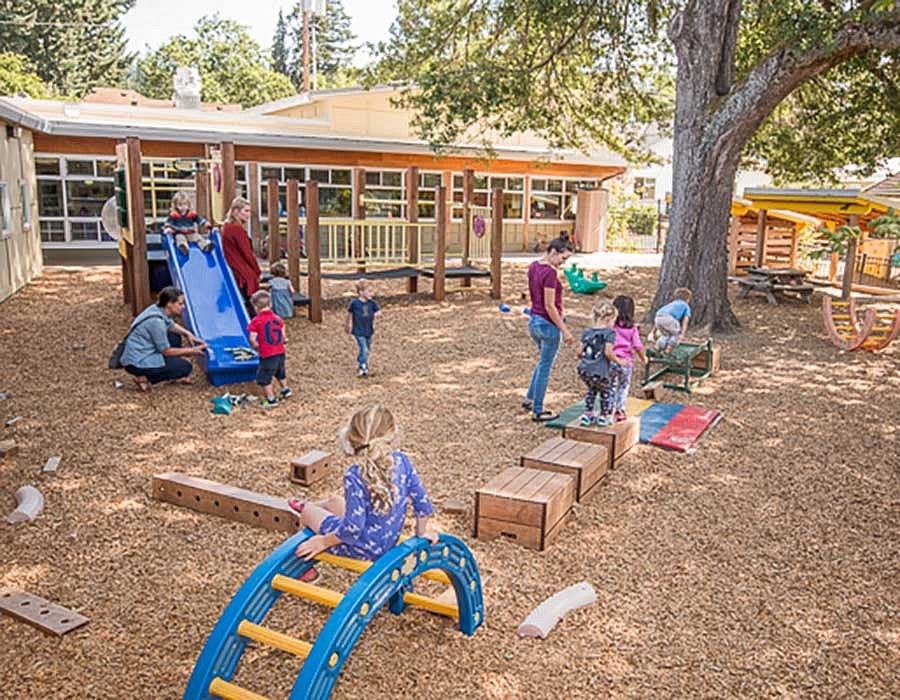 Family Resources
Graduate students with families have their own unique needs. The Division of Graduate Studies recognizes graduate students with families as important contributors to the diversity of the University of Oregon and strives to create a welcoming environment for families on all our campuses.
We have a graduate employee (GE) dedicated to family support, provide resources and community connections, and strive to ensure that most of the events we sponsor are family-friendly.
Stay Connected with our Weekly Newsletter
Sign up to get weekly updates and timely announcements about funding, professional development opportunities, campus and community events, exhibits, and other opportunities of interest to graduate students.
Discrimination and Harassment Information
Ensuring an inclusive and welcoming campus for all is a top institutional priority.  Gender discrimination, sexual harassment, and sexual violence are prohibited at the University of Oregon by federal law and university policy. 
The Office of Investigations and Civil Rights Compliance is responsible for investigating and responding to all forms of discrimination and harassment. They maintain resources for identifying and reporting cases.